The Definitive Guide to Selling Better & Faster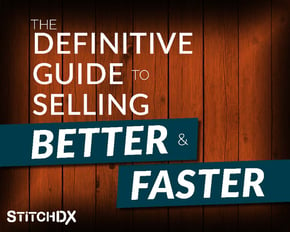 Big promise, right? Like we're going to show you how to sell better and faster?
Well, in today's business world, selling better and faster means adopting marketing and sales technologies to your current processes. And yes, we do know a thing or two about that.
With modern marketing and sales tools, you can grow your business more effectively and implement a repeatable, scalable process built to drive a steady, predictable revenue stream. Check out this guide and learn:
why Inbound Marketing techniques produce more sales qualified leads
how to help your sales reps to focus on just the leads that can close
how to determine when a prospect is ready to buy
If you're confused about how to rev up your revenue, you're not alone. That's why we produced this guide. Get your complimentary copy today!